On the afternoon of November 2nd, the online graduation ceremony of "2021 Seminar for Senior Iron & Steel Industry Executives of Developing Countries" sponsored by the Ministry of Commerce, organized by Jiangxi Vocational College of Foreign Trade and co-organized by Jiangxi University of Finance and Economics was successfully held in the south Area of Jiaoqiao Garden.Prof. Que Shandong, vice-president of JUFE,Prof. Wu Zhaoyang, Dean of School of International Trade and Economics of JUFE and Prof. Huang Xianming,Vice dean of School of International Trade and Economics of JUFE attended the graduation ceremony.The graduation ceremony was hosted by Mr. Xu Tao from the School of International Economic and Trade School.
On behalf of Jiangxi University of Finance and Economics, Vice President Que Shandong congratulated the students who successfully completed their studies. He pointed out that through online teaching, interactive discussion, cloud visits and other forms, the seminar aims to enable students to understand the current status of China's steel industry, steel industry human resources control and transformation and upgrading, while strengthening the students' understanding of Chinese culture, China's national conditions.According to Que Shandong, through the 21-day study, the students have collided with each other in ideas and wisdom, communicated with each other in theory and practice, and forged a profound friendship. In the future, there will be more opportunities for in-depth cooperation in the steel industry. I hope you can bring the harvest of the seminar to your country's iron and steel industry, contribute to become a bridge of communication and cooperation with China!
Mohammad Tawhidur Rahman, a representative of the trainees from Bangladesh, made a speech through the Internet. He sincerely thanked the Ministry of Commerce for the valuable learning opportunity provided by the Ministry of Commerce and Jiangxi University of Finance and Economics for the careful organization and arrangement, and said that he would use the valuable experience gained from the seminar. In particular, knowledge of steel manufacturing technology and systems can be applied to my field of work.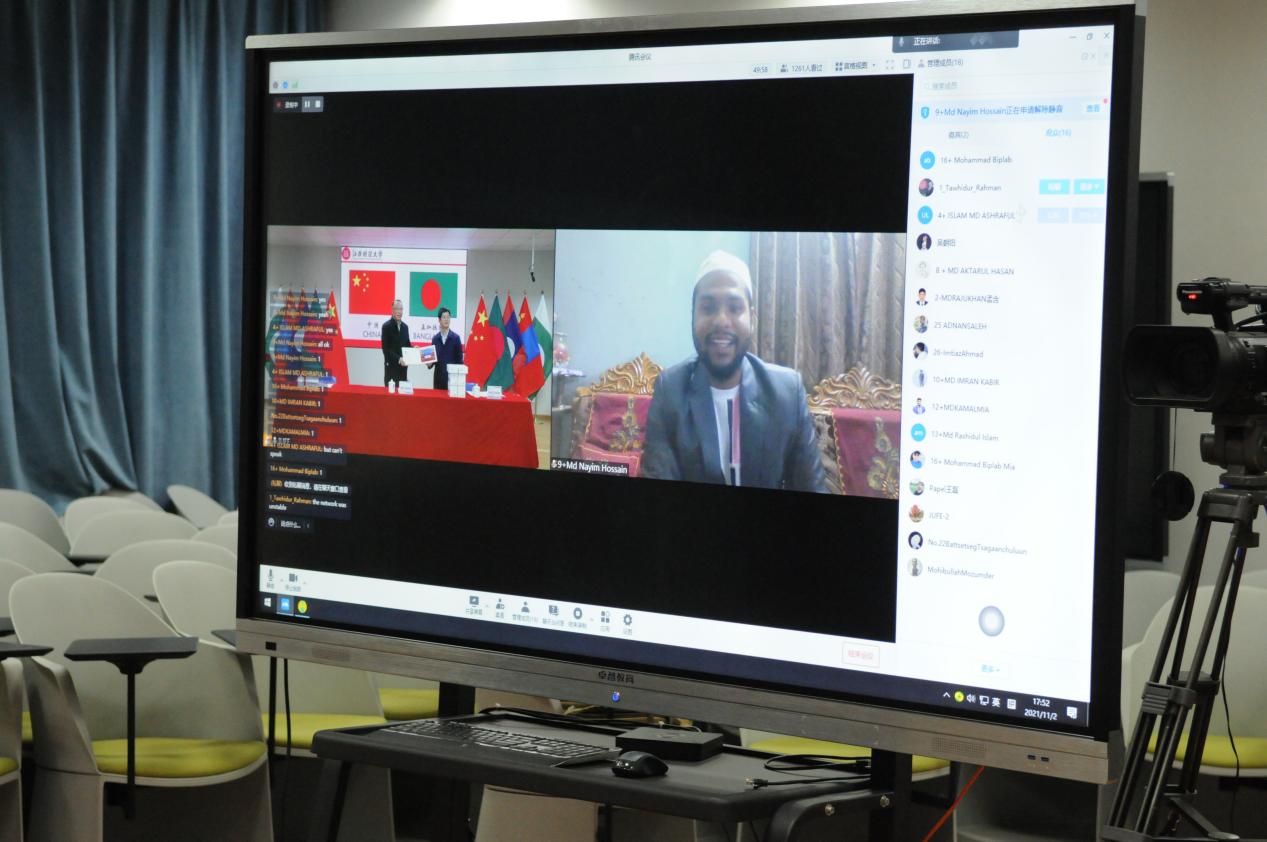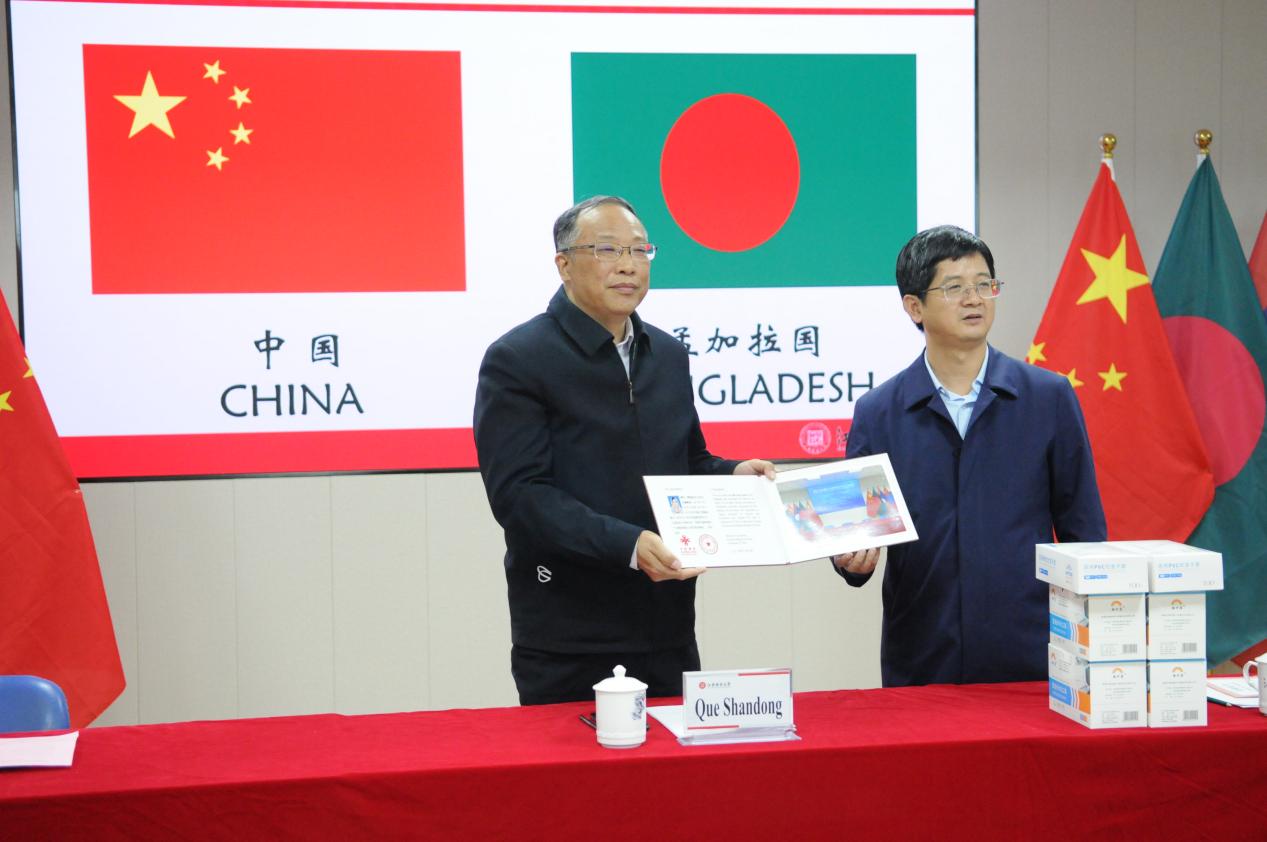 The graduation ceremony also carefully designed the cloud awarding ceremony of the graduation certificate, and the staff prepared epidemic prevention materials as souvenir gifts for 27 overseas students from four countries. In the excited music, Que Shandong and Huang Xianming presented graduation certificates and gifts to students and took a group photo.
(Edited by Teng Jiahui,OIE)